Have you seen the photos of Ridiculously Photogenic Guy?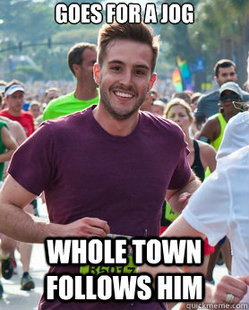 The subject of the photo is a guy named Zeddie Little. He splits the difference between metro chic and rugged handsomeness, with immaculate facial stubble offset by perfectly feathered hair that the photographer caught floating upward and being kissed by the sun.
Other than being a 25-year-old man from New York City, not much is known about him other than the fact that he's of Stock-Photo quality.

In any case, It make me think of perfection and getting a good night sleep.

It's a much better investment that spending your time looking at memes of Ridiculously Photogenic Guy, although both can be entertaining.

I suggest visiting our Sleep Experts at Verlo for a test drive of a new bed.
Are they Ridiculously Photogenic?

No.

But the beds are.